Headquartered in Mexico City, Alójica is a real estate investment management company focused on lodging real estate opportunities in Mexico with properties in the broader Caribbean region.
"The new company came into existence when the Mexican operations of Black Creek Group, a Denver-based real estate investment manager, acquired a talented team of hospitality management experts to launch a new investment platform in Mexico," says Eric La Brecque, who led the naming effort. "The new entity complemented Black Creek's existing companies focused on commercial and residential properties."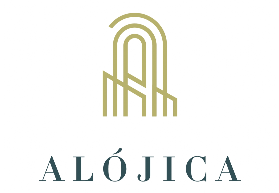 In developing the name, Alphanameric worked closely with Beverly Hills, California-based Darien Group, a brand and communications agency focused exclusively on the investment management industry.
The new company's leadership team wanted a name that would align with their regional focus as well as reference their unique, targeted service offerings, La Brecque adds.
In addition to focusing on Spanish-language candidates, name exploration extended to candidates inspired by the Native Nahuatl and Ch'ol languages. Ultimately, the team selected Alójica, a portmanteau of alojamiento ("lodging" in English) and lógica ("logic" in English).
Since launching in 2020, Grupo Alójica has entered into negotiations to acquire a number of well-known resort properties in Mexico. This past April, the group acquired the Westin Resort & Spa in Puerto Vallarta, with plans for a major transformation of the property.